Europeana Sounds – one year on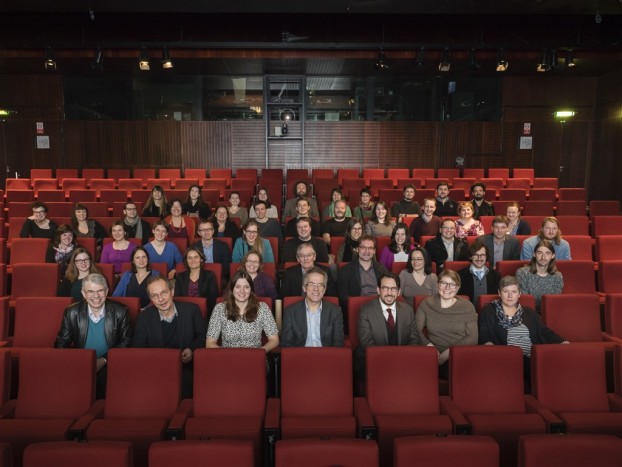 ©David Paul Carr/BnF
Europeana Sounds, a pan-European project aimed at significantly increasing audio and audio-related objects available through Europeana, just celebrated its 1st anniversary. On February 10-11, all project partners gathered for the project's annual Plenary Meeting at the Bibliothèque nationale de France (BnF) – an impressive building with its four L shaped towers visible from a large distance. Incidentally, BnF will also be the venue of the first Europeana Sounds conference later this year and the International Association of Sound and Audiovisual Archives (IASA) 46th Annual conference, with both events following one after the other.

Two BAAC members were present at the Plenary meeting – Juozas Markauskas (DIZI, Lithuania) and Zane Grosa (National Library of Latvia).
The program was really packed on both days – on one hand there were reports from the project's seven work package leaders, who informed project partners of the completed milestones in the first year, and expectations for the following year. On the other, there were several informative, interesting and even philosophical talks, such as "Noise – a human history of sound and listening" (David Hendy), a talk about SoundCloud, its features and what makes the audio go "viral" (Ben Fawkes), as well as a presentation on collaboration between the BnF, Memnon and "Believe Digital" in digitising and marketing the sound collections of the BnF.

Most of the work done in the first year of the Europeana Sounds project has been largely invisible to the public, but essential for the project's development. It is quite exciting, therefore, to know that the first metadata of this project will soon be published on the Europeana portal, making it possible to find and enjoy a large number of sound recordings that include music, nature sounds, oral histories and soundscapes.
By Zane Grosa
Other resources: Europeana Sounds' first birthday