FOTIS - news from Estonia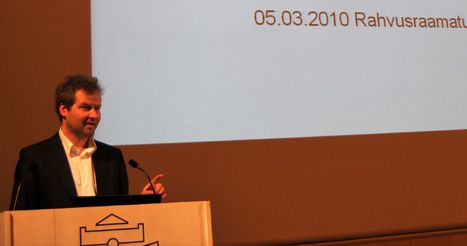 March 2010, Tallinn
Estonian Film Archives is preserving one of the biggest photocollections in Estonia, approximately ~1million photos on various topics since 1870-ies up to nowadays.The Historical Archive and State Archive have their photocollections too and the IT specialists built a new database to all archives and why not to other memory institutions . Digital era demands efforts from all of us -if you are not in internet you do not exist at all!
Some years ago we introduced our database FIS for film and soundrecordings and on the 5th of March 2010 the database for photos FOTIS was ready for demonstration.
Estonian archival system celebrated its 90th anniversary and the presentation of FOTIS was part of it. All Estonian members of BAAC were invited and the discussion over database took place afterwards.
You are welcome to visit the FOTIS website www.ra.ee/fotis/ , where you can find 174 000 descriptions and 2400 photos. This year we started a digitalisation project and we hope next year there will be over 450 000 photos in FOTIS.
Ivi Tomingas